Tuesday, December 25, 2007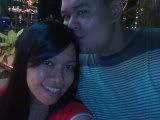 It has been my dream since the day that i met Quing to spend my first Christmas with her. Now December 24, 2007 11:30Pm all my dreams has been fulfilled. After six months of establishing our love that grows, here we are spending our first Christmas together. God has answered all our prayers and now we are enjoying this day that He set for us. Now as we move on towrads a new year, we are getting excited because this New Year, our wedding plans will be fulfilled. Have a wonderful Chirstmas to all...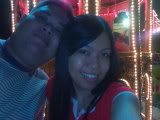 this picture was taken at NAAWAN Plaza, where Quing and I visited the parade of Christmas lanterns. Our first Christmas together.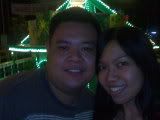 at our back is the house of green lights hehehehe.